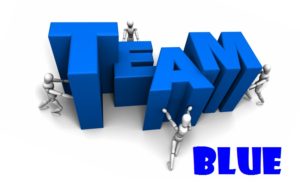 Welcome to the YA Scavenger Hunt! This bi-annual event was first organized by author Colleen Houck as a way to give readers a chance to gain access to exclusive bonus material from their favorite authors…and a chance to win some awesome prizes! At this hunt, you not only get access to exclusive content from each author, you also get a clue for the hunt. Add up the clues, and you can enter for our prize–one lucky winner will receive one book from each author on the hunt in my team!But play fast: this contest (and all the exclusive bonus material) will only be online for 72 hours!
Go to the YA Scavenger Hunt page to find out all about the hunt. There are FOUR contests going on simultaneously, and you can enter one or all! I am a part of the BLUE TEAM–but there is also a red team, a gold team, and a purple team. Each give you a chance to win a whole different set of books!
If you'd like to find out more about the hunt, see links to all the authors participating, and see the full list of prizes up for grabs, go to the YA Scavenger Hunt page.
SCAVENGER HUNT PUZZLE
Directions: Below, you'll notice that I've listed my favorite number. Collect the favorite numbers of all the authors on the BLUE TEAM and then add them up (don't worry, you can use a calculator!).
Entry Form: Once you've added up all the numbers, make sure you fill out the form here to officially qualify for the grand prize. Only entries that have the correct number will qualify.
Rules: Open internationally, anyone below the age of 18 should have a parent or guardian's permission to enter. To be eligible for the grand prize, you must submit the completed entry form by Sunday, April 5th, at noon Pacific Time. Entries sent without the correct number or without contact information will not be considered.
EXCLUSIVE SCAVENGER HUNT POST
Today, I am hosting JR Johansson for the YA Scavenger Hunt!
J.R. JOHANSSON is the author of the Night Walkers Series (INSOMNIA, PARANOIA and MANIA) as well as standalone novels, CUT ME FREE and THE ROW. Her books have been published in over a dozen languages and more than twenty countries worldwide. She has a B.S. degree in public relations and a background in marketing. She credits her abnormal psychology minor with inspiring many of her characters. She lives in a valley by the mountains where the sun shines 300+ days per year with two sons, a husband, three cats, and a hot tub named Valentino.
Find out more about JR Johansson by checking out her website!  You can also catch up with her on Goodreads | Twitter. 
JR Johansson's featured book is INSOMNIA
Instead of sleeping, Parker Chipp spends each night trapped in the dream of the last person he's made eye contact with. Every night he is crushed by other people's fear and pain, by their disturbing secrets–and Parker can never have dreams of his own. The severe exhaustion from his brain never truly sleeping is crippling him. If nothing changes, Parker could soon be facing the real life nightmares of psychosis and even death.
Then he meets Mia. Her dreams, calm and beautifully uncomplicated, allow him blissful rest that is utterly addictive. There is no denying how badly Parker needs it. When he starts going to bizarre lengths to catch Mia's eye every day, everyone at school thinks he's gone over the edge, even his best friend. And when Mia is threatened by a true stalker, everyone thinks it's Parker.
Suffering blackouts, Parker begins to wonder if he is turning into someone dangerous. What if the monster stalking Mia is him after all?
JR Johansson's got an extra special something to share with us, an exclusive cover reveal for PARANOIA, the sequel to INSOMNIA. PARANOIA comes out in Summer 2020. Read about it here at Goodreads!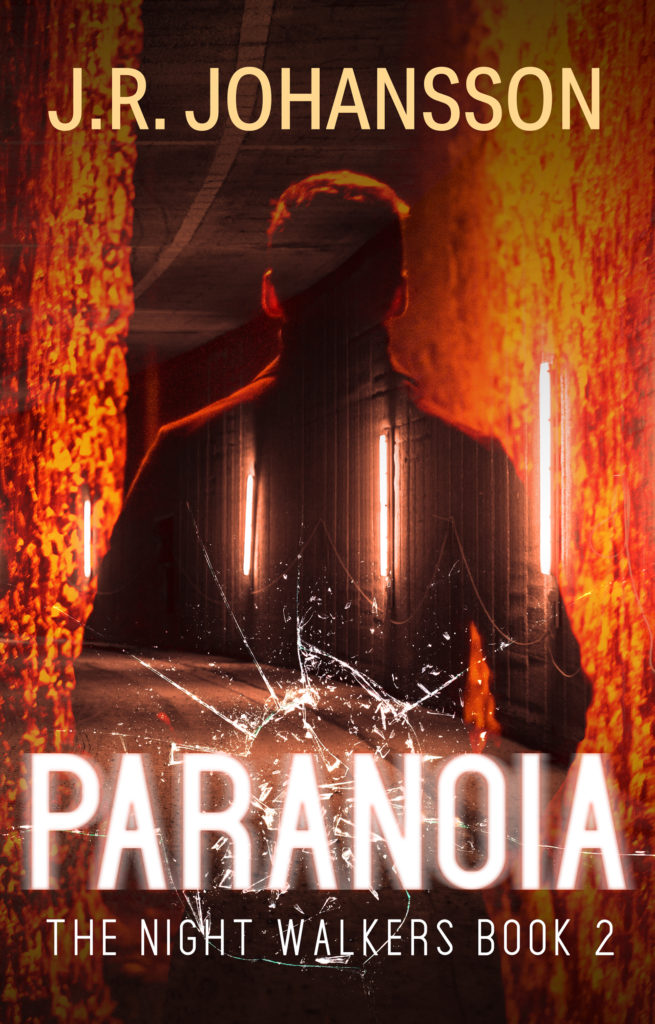 CONTINUE THE HUNT
And don't forget to enter the contest for a chance to win a ton of books by me, Lea Nolan, and the rest of the BLUE TEAM authors! To enter, you need to know that my favorite number is NINE (9). Add up all the favorite numbers of the authors on the BLUE TEAM and you'll have all the secret code to enter for the grand prize!
To keep going on your quest for the hunt, you need to visit the awesome KM Robinson at her website!
Before you go, I've got an extra special giveaway!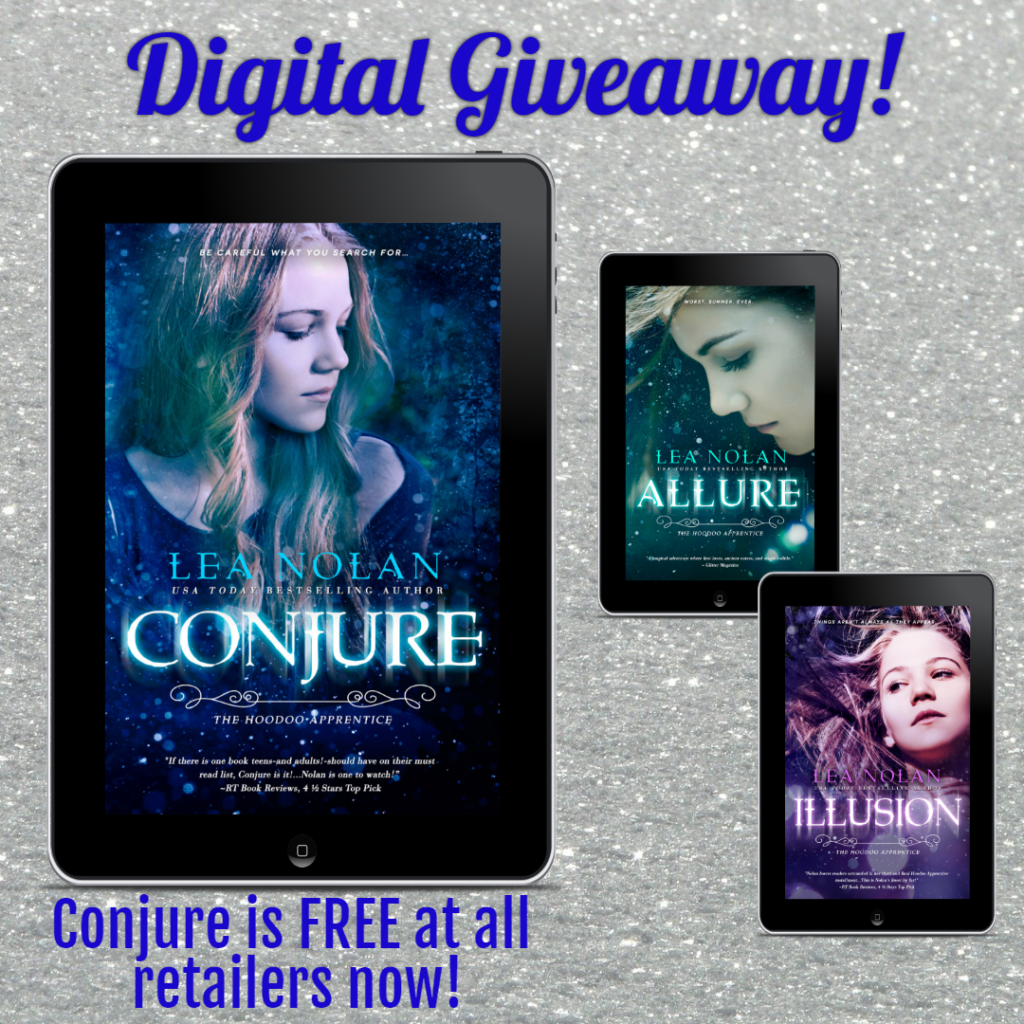 My publisher is giving away CONJURE, the first book in the Hoodoo Apprentice series for FREE! To celebrate, I'm giving away digital copies of ALLURE and ILLUSION, the rest of the books in the series to one (1) lucky winner!
First get your your FREE e-copy of CONJURE here:
Then, complete the Rafflecopter form below for a chance to win digital copies of ALLURE and ILLUSION. Good luck!